Testimonials
"Ideal accommodation for our extended families (8 adults, 8 children and a dog). The grounds and the play cabin were ideal for the younger children and the pottery with David was very successful and has shown an unknown talent in quite a few of us."
Rashleigh family Coachhouse Mews and Carriage Mews.
"We had a wonderful time, the cottage is beautiful with everything we required."
Gerry, Terry and Ruby and Jack. Robin Cottage
"A relaxing and tranquil visit to Waunifor to celebrate a special birthday. Beautiful scenery and views. We stayed in the Coachhouse which was great accommodation for 8 people. Staff very friendly and knowledgeable."
Willekens Family, Coachhouse Mews
"Dear Waunifor, We came here in 2010 and it is still absolutely lovely. The cottage was perfect for our needs – so peaceful and with lovely walks locally.The community shop in the local village Capel Dewi was very useful and as we stayed during the annual art exhibition in August we enjoyed lunch in the Rendezvous Cafe.We've had a lovely relaxing time again. Thank you!"
Family staying in Stable Cottage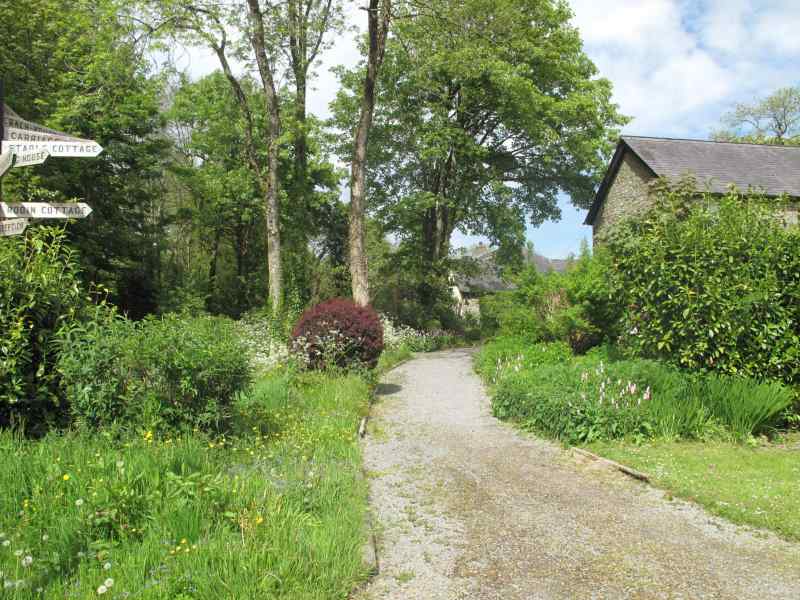 "The Long House at Waunifor is a lovely place to stay and with really good connections to both North and South Wales.The accommodation facility and the surrounding green areas areasplendid complement to the wider area. It's also very good for the whole family with lots of space for the children and a play area. We visited local beaches and had a boat trip which our kids really enjoyed. "
Family staying in the Longhouse
"Thank you for all your warm greetings. We will miss the lovely secret gardens."
Iranian Musicians staying in Longhouse July 2018
"This is just to thank you for a very pleasant stay in Duckpond Cottage. I hope we left everything in order. The cottage was very comfortable and perfect for a short stay. We were lucky with the weather and able to enjoy the grounds and some local expeditions. A special thank you to Martin for meeting with us and talking about the history (we are descended from the family that originally owned the Waunifor estate)."
Elizabeth Llewellyn-Smith
"I would also like to echo Elizabeth's comments and add my thanks. It was a very enjoyable stay, in such a lovely and peaceful setting. The cottage was perfect and I very much hope to visit again in the future."Robert Llewellyn-Smith. Duckpond Cottage, July 2018
"To all at Waunifor,Thank you so much for all your hard work in planning the wedding with us,you mad eour day so special and stress free. Everyone enjoyed it and said how nice the accommodation and venue was." Cheers Keith for the Pimms!
Lots of love, Josh and Michaela